Umbrella fabric is always a popular material in the wet rainy season because of its outstanding water-repellent advantage. The fashion designs from umbrella fabric are now also invested more in design and color so that you are always stylish even on rainy days.
The weather in the South is in the days of changing seasons from Summer to Autumn, when the extreme heat gradually gives way to heavy rains at the beginning of the season. In the face of the weather, waterproof clothing and accessories designs become a top priority in fashion shopping. Because, no one wants their clothes to be wet and smeared after a rain. This is also the time when designs with good waterproof parachute fabric become a good candidate for many people.
Physically, parachute fabric is a combination of 2 to 3 different materials such as nylon, polyester, cotton or rayon. Therefore, this material has outstanding advantages such as waterproof and durable fabric. However, besides the above advantages, umbrella fabric also has a major disadvantage when it is easy to cause skin irritation. Therefore, fashion items made from umbrella fabric are usually only "favored" in the rainy season or when the weather is cool and pleasant.
STYLISH PARACHUTE PANTS
For rainy days but still need to go to the street, the design of umbrella pants will be the perfect choice for you. With the advantage of being waterproof, umbrella pants will "protect" you from raindrops and avoid your clothes getting stained by puddles on the road. Besides, with designs ranging from high-waisted pants to dynamic jogger pants, you can absolutely go down the street in style and fashion with parachute pants.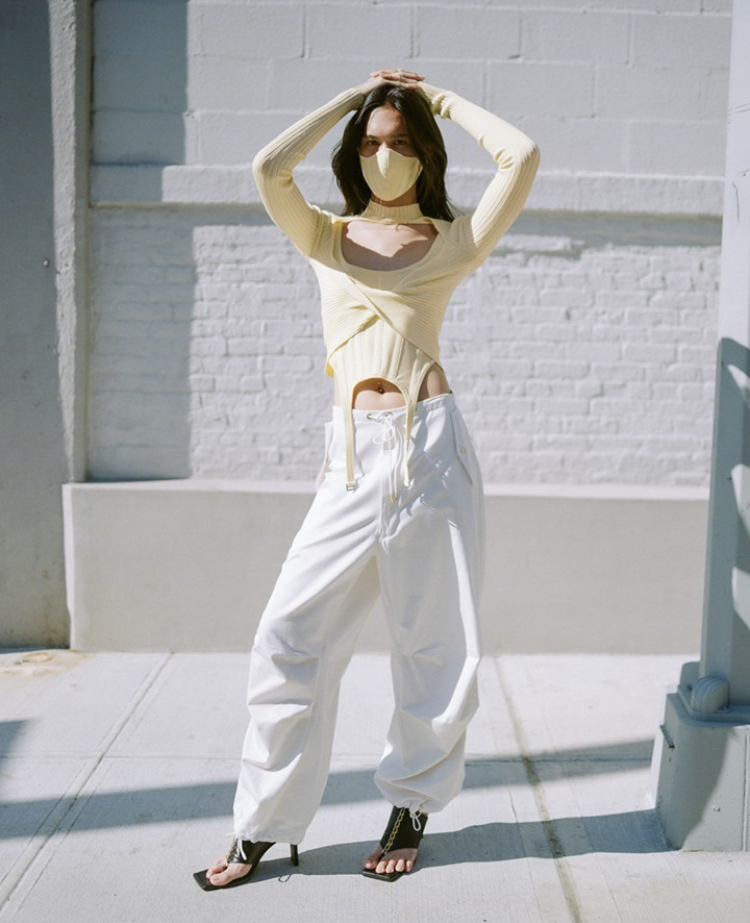 In addition to the dynamic sports pants designs, the overalls made of parachute fabric are also a must-try item on rainy days. Wear this design over a monochromatic tank top to protect your inner outfit while still looking stylish.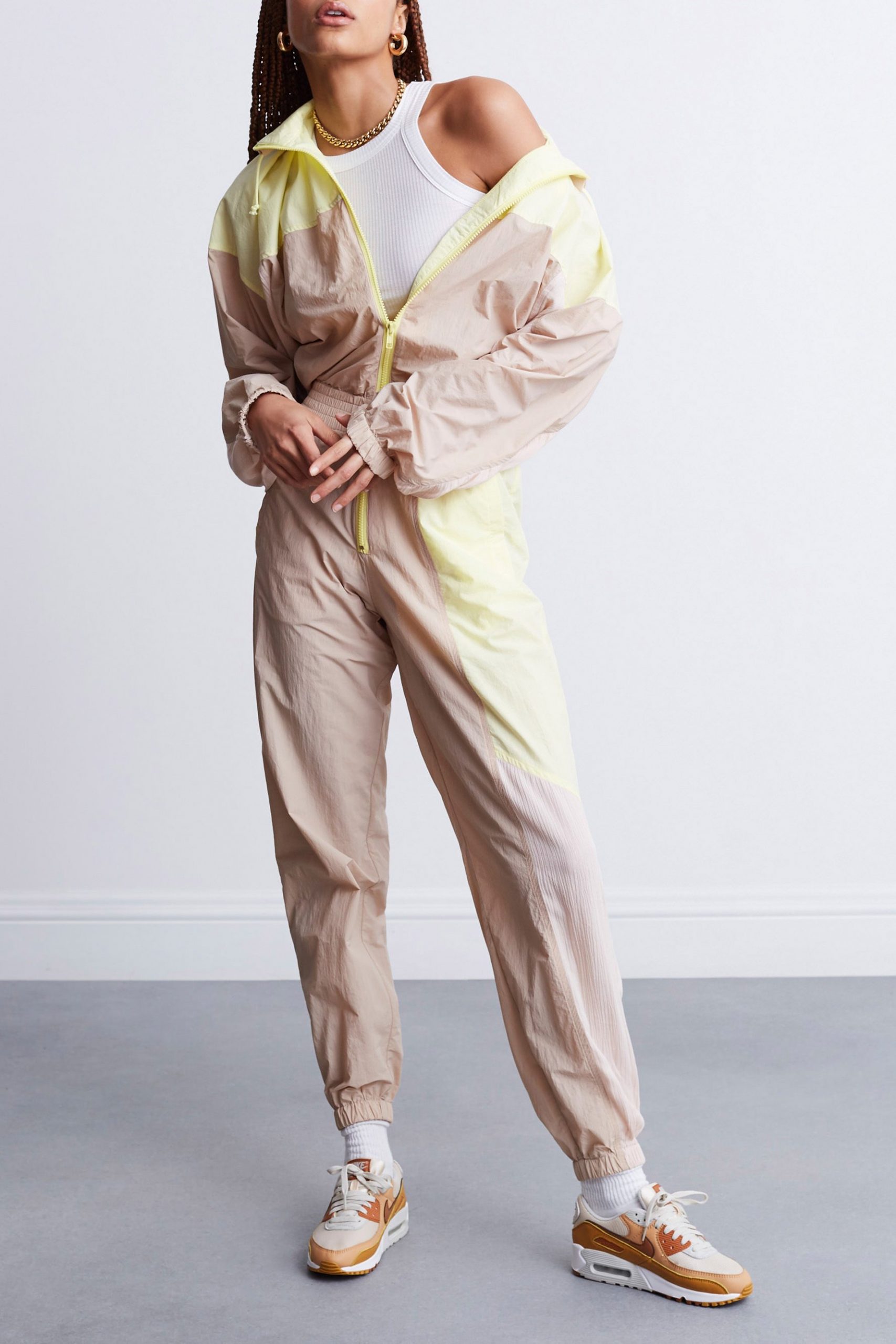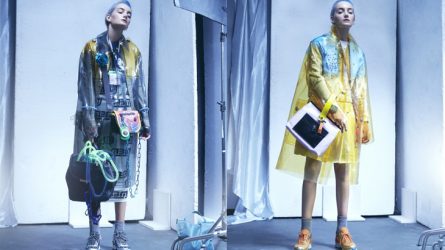 The trend of colorful raincoats in unpredictable weatherClimate change is becoming more and more severe and the weather is always unpredictable, the months that should be sunny are pouring rain….
ACTIVE UMBRELLA JACKET
Besides good waterproof advantages, jackets made of parachute material? It also brings sporty and dynamic features to fashion lovers. You can choose a crop top jacket  in bright colors to dispel the gloom of the weather.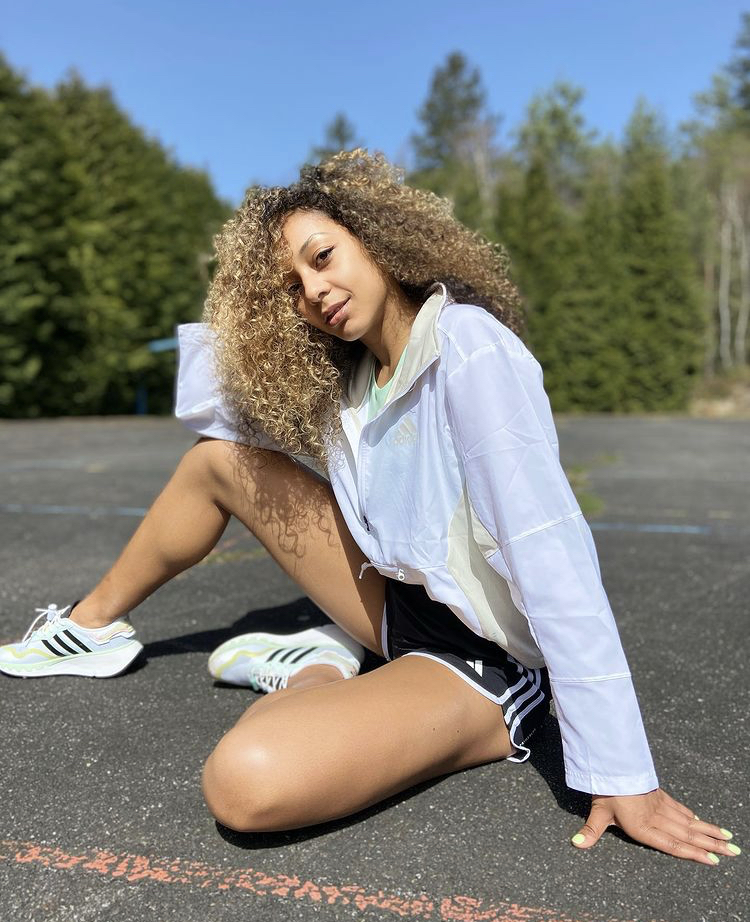 ACCESSORIES WATERPROOF BAG
On days when it suddenly rains on the street, your backpacks or bags will inevitably get stuck with ugly dirty water stains. Over time, the stains will make the fabric of the bag no longer strong, dull or degraded quickly. Therefore, a bag made of waterproof material specifically for "wet" weather days will be the right fashion investment. 
With increasingly diverse and trendy designs from popular fashion houses, you can easily choose a waterproof bag that is useful but still fashionable.